Finding good quality apps or games to help your Reception or Pre-K aged child learn to read is hard - there are just so many. Here, we list the best apps for early years learners to get them started on their reading journey.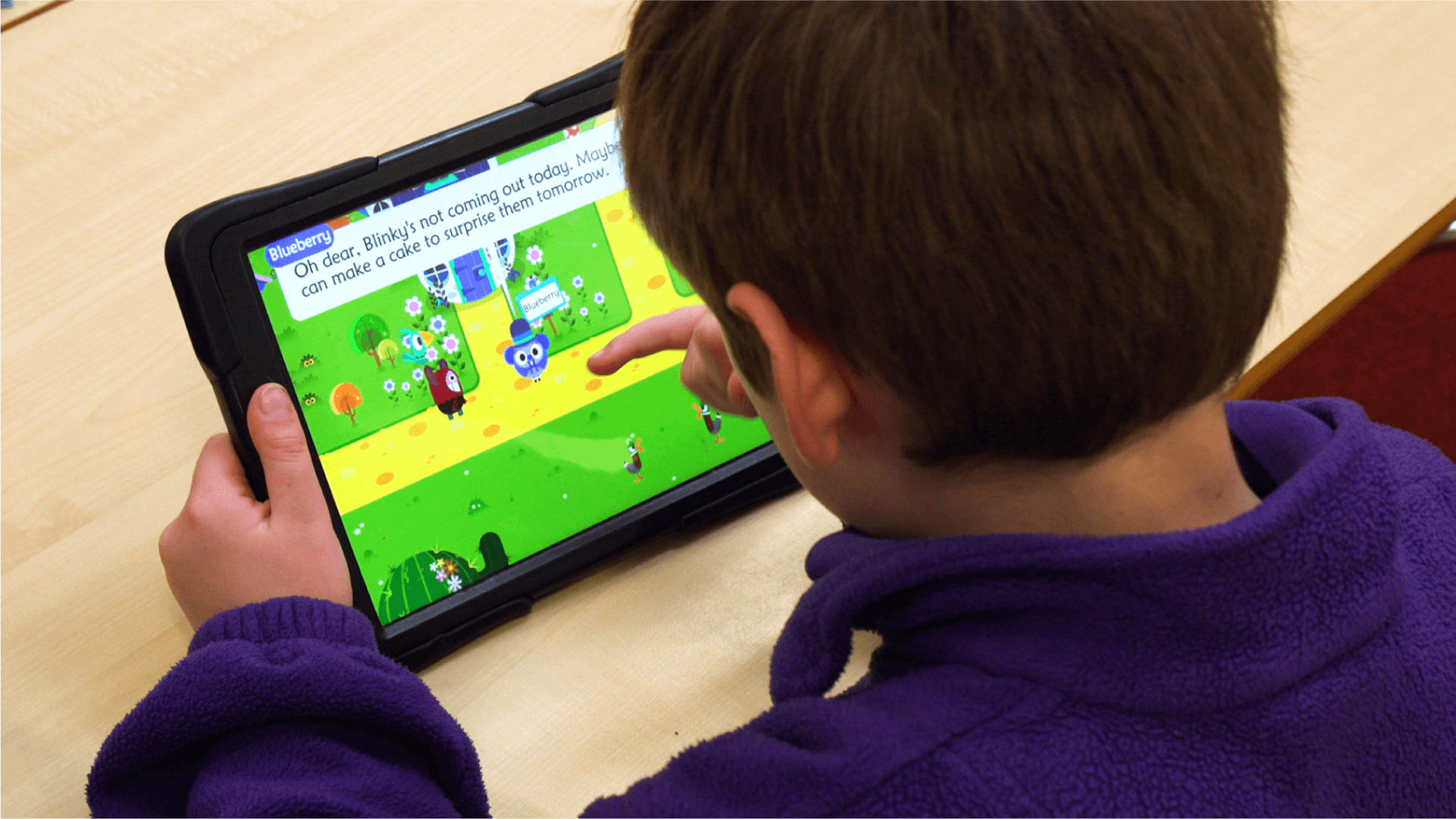 This app, created by non-profit Teach Your Monster - who are part of the Usborne Foundation - is both designed in collaboration with leading academics and aligned with school curriculums. It is suitable for both home learning and in the classroom, complementing all synthetic phonics programmes. Children create a custom monster and take it on its own reading adventure, meeting other fun characters and winning exciting prizes. The game covers everything from letters and sounds, to reading full sentences, and even offers a tracking tool for parents and teachers to see how learning has progressed.
Downside: Some may find games a little repetitive.
Price: £4.99 on iOS, Amazon and Android. Free on PC and Mac
Created as a follow-up to Teach Your Monster to Read, Reading for Fun is focused on helping children develop a love for reading, rather than only reading to learn. Kids carry out fun chores and challenges and are rewarded with e-books, which include everything from comics to recipes - helping reception-aged children learn a variety of reading. With over 70 books on offer, there's plenty to explore!
Downside: Some children may be frustrated by the need to complete challenges to win their books
Price: Free on iOS, PC and Mac
Designed alongside experts, Duolingo ABC offers a number of interactive stories and 700 bite-sized reading lessons, to help preschoolers build reading fluency over time. Fun imagery and highlighted words assist children in reading independently, and rewards keep kids motivated to learn, whilst building confidence.
Downside: Children are unable to select a starting point, which can be tedious for those who might already be a bit more advanced.
Price: Free on iOS
Following the Homer method - a 4-step process that teaches letter sounds and symbols, then adds those letters into words, words into ideas and then those ideas into knowledge through thinking skills - children are taken on a personalised learning journey, with interactive lessons, activities, stories and more - all adjusted by age, skill level and interests.
Downside: There's an emphasis on alphabet and phonics but with little attention to comprehension.
Price: Free to try on iOS and Android and then $9.99 per month or $59.99 per year
Epic! Offers an unlimited library of over 40,000 books for children to access, from respected publishers such as harperCollins and Scholastic. In-app progress tracking and weekly progress emails help teachers and parents keep an eye on development, and badges and rewards encourage learners to keep motivated. There are two subscriptions to pick from, each one tailored either to families or to educators, and each one allows for a number of profiles.
Downside: Watch out for subscription auto-renewals. Also, the game is not available on Amazon devices.
Price: Free to try. Subscriptions are $9.99 per month or $79.99 per year
Ideal for preschool and kindergarten-aged children, hooked on phonics is designed with the help of childhood education experts and utilises cutting-edge research to assist learners in working on areas that they may be struggling in. There are over 250 songs, award-winning videos, interactive games, reading lessons and e-books on offer and parents will have an insight into progression thanks to reporting features.
Downside: The game focuses on repetition to ingrain ideas but some children may find this a little boring.
Price: Available for iOS, Android, Amazon, Mac and PC. 1 month: $6.99, 1 year: $39.99, lifetime subscription: $49.99. 
Designed by the BAFTA award-winning team at Alphablocks Ltd, Meet the Alphablocks is a spin-off from the popular hit TV show as seen on Cbeebies. This fun game helps children learn letter sounds and names, using best-practice phonics as taught in UK schools. Conveniently, videos are available both to stream and download for when you're out and about.
Downside: Some reviews suggest that a number of games are difficult to find within the app
Price: Free on iOS, Android, and Amazon
Used by over 20 million children across thousands of schools, this award-winning app features alphabet games, spelling games, phonics activities, word puzzles, nursery rhymes and over 3,000 story books for kids. 
Five essential components of reading are covered: Phonics, phonemic awareness, vocabulary, fluency and comprehension, and much like the other great educational apps we've mentioned so far, a reward system motivates children to keep going!
Downside: Design feels a little outdated and a subscription is required
Price: Available on iOS, Android, PC and Mac. 30 days free and then £6.99 per month
Reading magic brings the best-selling Bob Books to life, with a phonics-based reading game featuring a simple drag-and-drop interface. Bob Books characters and full-color animations encourage kids along the path of learning to read and children will master a number of skills, including making the connection between letters and sounds, sounding out simple words, and spelling words that they've read. The game includes twelve scenes for a total of 32 words. Four game levels provide increasing learn-to-read challenges for children as they play.
Downside: Unavailable on Android
Price: £2.99 on iOS
Ooka Island transforms teaching foundational reading skills by breaking the process down into thousands of micro-actions — 6,695 to be exact. With a robust methodology and highly adaptive technology, this game personalises each student's path toward fluent reading. 
Built on Dr. Kay MacPhee's proven, research-based concepts, Ooka Island leads with securing children's phonemic awareness while teaching phonological skills to ensure reading words becomes as effortless as speaking, so that students can focus on comprehension. 
Downside: Some reviews state that they had issues with in-game glitches 
Price: Free on iOS and Android