Mathematics can be a daunting subject for many. Skipping over the fundamentals as a child can mean a lifetime of struggles in this area, which is why it's so important to build a solid base as early on as possible. Here, we list the best quality math-focused apps for early years learners. on Apple, Android, Amazon and web.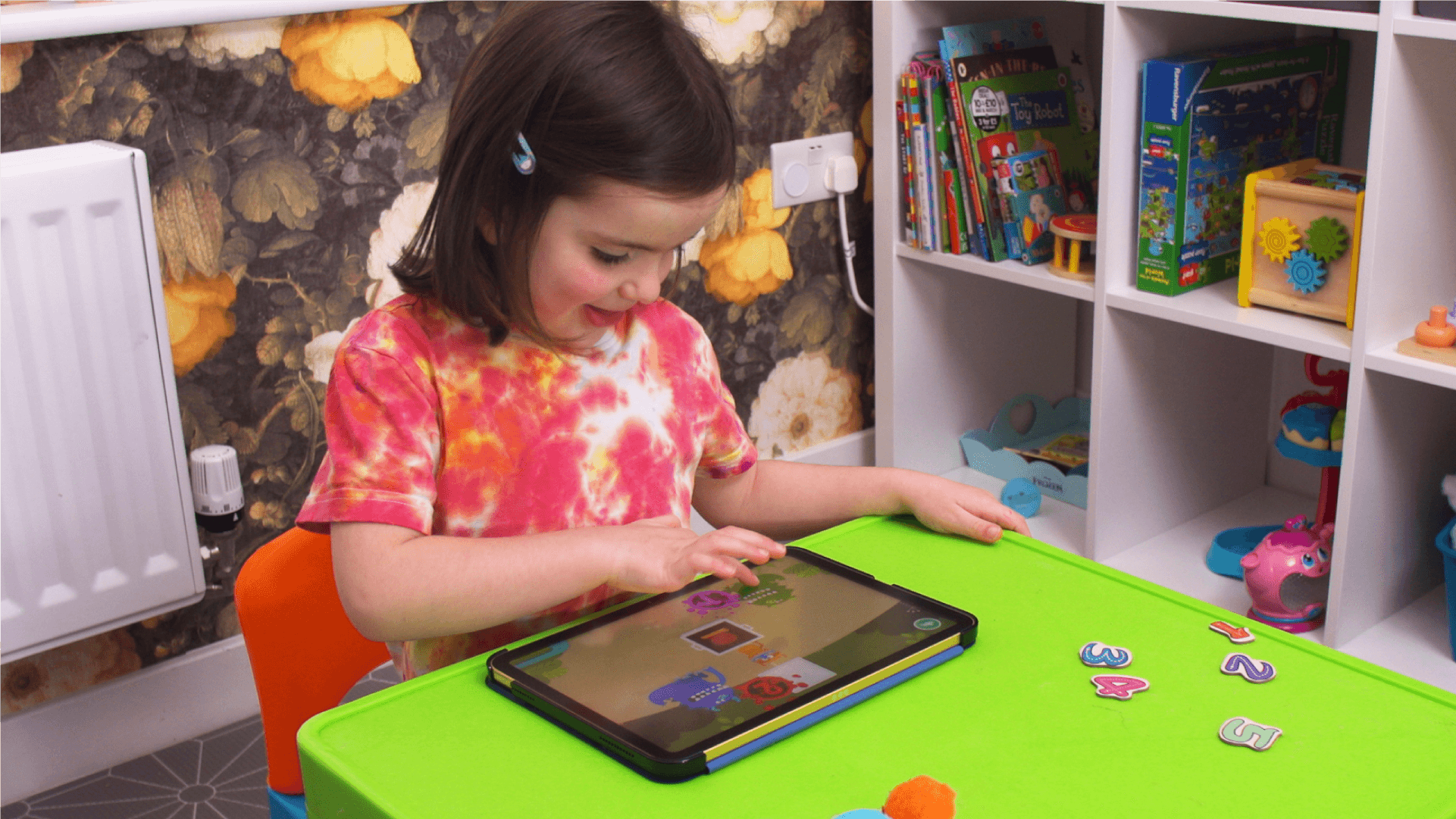 Designed in collaboration with experts in early years mathematics, this fun-filled game offers an exciting new way to practice numbers, using the unique Singapore Mathematics method.
Aligned with the Pre-K/Reception curriculum, Teach Your Monster Number Skills has 40 fun-filled levels designed to build a strong foundation in mathematics, and covers areas such as number bonds, subtraction, addition, counting and much more. A dashboard is also available for both parents and teachers to track progress.
Downside: It currently only features numbers up to ten, with numbers up to 20 coming very soon!
Price: Free trial on iOS, Android, and Amazon. Free to play on PC and Mac
Designed for Reception-aged children, the award-winning Math Makers teaches kids a range of topics, including multiplication, division, fractions and counting, all through fun physics-focused games featuring hilarious, wacky characters. Kids will solve puzzles and carry out exciting challenges to achieve their goals. 
Downside: A large number of puzzles require abstract thinking and logical reasoning and offer little to no help in solving them, which can cause frustration.
Price: Free on iOS and Android, includes in-app purchases.
This is a great games-based numbers platform for home learning, to accompany children throughout their early mathematical education and is designed by experienced teachers, gamers and parents. There are over 150 mathematics lessons to practice, with a fully developed comprehensive curriculum that has been designed to mirror school Standards.
Downside: Because this game caters to a large range of abilities, it may not be suitable for everybody within its target demographic.
Price: £2.49. Available on iOS and Android
This official Sesame Street app features Elmo teaching reception-aged children number identification, subitising, number tracing and more. There is tons to explore with songs and videos, coloring pages and games - all focused around numbers 1-20. Plus, parents can track and see what their kids are learning. 
Downside: Reviews claim that the image of Elmo only features in the introduction, with the remainder of the game only playing his voice, so kids might be disappointed!
Price: £4.49. Available on iOS and Android
All the essentials of mathematics are covered in this game, ​​including counting, addition and subtraction, place value and writing numbers. Quick Math Jr learns as kids play, adjusting the difficulty of the questions to make sure each individual player is always at a level that is just right for them. The game features a total of twelve games, all aligned with international maths curricula, including US Common Core and the Australian National Curriculum.
Downside: Pricey, at a cost of £7.99
Price: £7.99. Available on iOS
Available in English, Spanish, French, Portuguese and Russian, Drive About Numbers allows preschoolers to "drive", "fly", or "sail"  around Number Neighbourhood, visiting familiar destinations while learning basic math skills and fine motor skills along the way, through verbal instruction.
This Parents' Choice award-winning game created by educational game designers encourages free play, allowing kids to practice early numeracy at their own pace.
Downside: There is no clear ending to each game and no reward system upon completion.
Price: £2.49. Available on iOS
Designed to be used both at home and in the classroom, 1-Minute Maths helps pupils build greater number confidence and fluency, with targeted practice in engaging, one-minute chunks. After choosing a topic, users answer a series of randomly generated questions and when the one minute's up, the questions are automatically marked and presented on a breakdown screen, giving instant feedback on how they've done. There are a total of 41 topics with hints available when needed.
Downside: Visually, some may find this game isn't as exciting as others on offer
Price: Free on iOS, Android, and Amazon
An immersive game with a massive 4000+ library of content to practice, covering over 400 curriculum-aligned maths areas. There are personalised daily learning plans, exciting rewards and narrative-driven games to keep early years learning fun. A real-time progress dashboard offers easy tracking for both parents and teachers.
Downside: Some of the games may feel a little too challenging
Price: Free on iOS, Android and web. Includes in-app purchases
This inclusive and accessible maths app has reached #1 in the Apple App Store in over 20 countries. It covers all the fundamentals of early maths education, including multiplication, subtraction, counting and number concepts. Clocks and calendars also assist children in learning how to tell the time and the days of the week.
Downside: The drag-and-drop and write-in-your-answer options might be tricky to manoeuvre, and some trace numbers, if not written clearly, will not be recognised.
Price: Free to try on Android and iOS, then a range of subscription prices